If you or a Veteran you know are in an emotional crisis, please contact the National Suicide Hotline at 988 or dial 800-273-TALK (8255) and press 1 for Veterans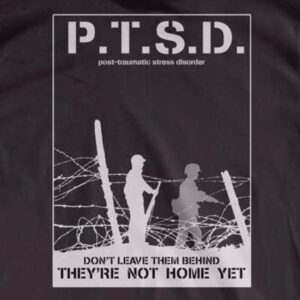 OR if you are a Female Veteran who needs assistance, call 855-829-6636. For more information or to speak with the Indianapolis VA Suicide Prevention Coordinator please call 317-988-3213.
Veteran Crisis Line If you or a Veteran you know are in an emotional crisis, Please contact the Veterans Crisis
 Hotline at 800-273-8255 or just dial 988 and press 1 to talk confidentially with a Veteran crisis responder now. If you are a Female Veteran in crisis please dial 855-829-6636. You may also contact the Crisis Line via their website at www.VeteransCrisisLine.net These are 24/7 365 days a year. For more information or to speak with the Indianapolis VA Suicide Prevention Coordinator please call 317-988-3213 between 8amand 5pm Monday thru Friday. Or dial 2-1-1 here in the state of Indiana if you need any kind of assistance at all.
Richard L Roudebush VAMC in Indianapolis has a dedicated Suicide Prevention Program based on promoting public health strategies to prevent suicide. The Suicide Prevention Coordinator and a team of Suicide Prevention Case Managers provide enhanced case management and clinical support to Veterans who are struggling with suicidal behavior. This individualized attention is provided in conjunction with designated VA clinics and mental health clinicians to help address the multi-layered needs of the Veteran experiencing an emotional crisis. The Suicide Prevention Program also provides local crisis intervention and responds to Veteran referrals received from the Veterans Crisis Line.
Face The Fight – Founded by USAA, Face the Fight is a coalition of corporations, foundations, nonprofit and veteran-focused organizations joined together to raise awareness and support for veteran suicide prevention. Our mission is to break the stigmas surrounding suicide in order to open conversation and support around the topic. Facing the reality of veteran suicide is a struggle. But when people face this fight together there is hope.
Vet to Vet Bloomington – is another Vet To Vet help site that is based out of Bloomington, Indiana who are doing a wonderful job through their meetings.
300 Veteran Centers across the USA for Veterans who served in Combat Zones. These centers are manned by combat Veterans from several eras as well as family members of combat Veterans. If you are a Veteran who has served in any combat zone, you can receive a broad range of counseling, outreach and referral services at Vet Centers to help you make a satisfying post-war readjustment to civilian life. This benefit is prepaid through your Military Service!! AND it is available to your family members!! Does this look/sound familiar? 1). My marriage is falling apart. 2). I have trouble sleeping. 3). I am always on edge, tense. 4). I think my kids are afraid of me. 5). I am drinking more every day. 6). I can't find a job….. Please go here to locate the Vet Center for you.
National Call Center for Homeless Veterans – 877-4AID VET (877-424-3838) – Dept of VA call center for homeless Veterans and their families. You have Free 24 hour access to counselors.
NAMI Veterans and Active Duty – National Mental Health page that focuses on questions that Military personnel often ask concerning treatment, resources, disclosure and staying healthy during the transition to civilian life.
Dial 2-1-1 – in Indiana now for assistance if you feel like giving up or if you need any assistance. It is there 24/7/365 to help obtain safe & affordable housing, food, utilities, mental and physical health care, employment, volunteer opportunities and many other things that can lead to happier, healthier, safer individuals and families in our communities.
Support Groups.com – Lists just about every support group anyone might ever need. They are listed alphabetically for ease of use.
Make the Connection – Connecting Veterans and friends and family members with information, resources and solutions to issues affecting their health, well-being and everyday lives. Discover positive steps you can take – all in the words of Veterans just like you.
MastersInCounseling.org – Moments of grief occur in everyones life from time to time and to help us get through the emotional distress this website is made up of over a hundred links to some of the best online resources for coping with grief and bereavement. Please look here for any assistance you or your friends or family may need.
Learn how to use social media to help prevent Veteran suicide. The U.S. Dept of Veterans Affairs (VA) recently published the 'Social Media Safety Toolkit for Veterans, their Families & Friends'. This toolkit equips everyone with the knowledge needed to respond to social media posts that indicate a Veteran may be having thoughts of suicide.
Hamilton County Veteran Service Officer – The County Veterans Service Officer (CVSO) should be your first contact when you need assistance – If you are in a crisis mode, call the National Suicide Hotline – see above. Your CVSO has a compassionate understanding of the problems which confront veterans, widows, widowers, and children. The County Veterans Service Officer knows the extent, the meaning and the application of laws that have been passed by the U.S, Congress in the interests of veterans and their dependents. They also know the rules and regulations adopted by the Department of Veterans Affairs to clarify and implement those laws. The County Veterans Service Officer will apply specialized knowledge in the best way suited to the needs of every individual veteran or other beneficiary who comes to the office for assistance.
Your Hamilton County Veteran Service Officers are:
Office Manager Dianna Lynch
[email protected]
CVSO Robin Wilson
[email protected]
1 Hamilton County Square Suite 179
Noblesville, Indiana 46060
Main CVSO Office number 317-776-9610  M-F 9am-4pm
Fax 317-776-8525
For Transportation from Hamilton County, Indiana to the Richard Roudebush VA Medical Center in Indianapolis – We have secured a van here in Hamilton County to transport our local Veterans to and from the Richard Roudebush VA Medical Center. The Veteran must be able to get himself/herself in and out of the van unattended. The coverage for this service is anywhere in Hamilton County, Indiana. To request this shuttle service please try to make the reservation 7 days in advance by calling 317-776-8278………. We are always looking for volunteer drivers so if you are willing to help, please call Richard Roudebush VA Med Ctr Volunteer Services at 317-988-2037.
Disclaimer:The web sites listed above are not associated with, endorsed by, or sponsored by the Hamilton County Veterans Corp., or its Officers, and has no official or unofficial affiliation with the Hamilton County Veterans Corp., or its Officers, or its membership. This web page was created as a resource for the members of the Hamilton County Veterans Corp. as well as use by the general public