Every County in the USA has a Veteran Service Officer (CVSO) to assist all Veterans and their Family members and they should be your first contact when you need assistance. Here is a link to the list of all Indiana County VSO's, click here. Select your county and reach out to your CVSO. If you are outside Indiana, click this LINK to find your CVSO across all states.
If you are in a crisis mode, call the National Suicide Hotline at 988 or dial 800-273-8255 (TALK) and press 1 for Veterans. If you are a Female Veteran in a crisis, call 855-829-6636. For more information or to speak with the Indianapolis VA Suicide Prevention Coordinator call 317-988-3213.
Your CVSO is a local Veteran who has a compassionate understanding of the problems which confront Veterans, widows, widowers, and children. The County Veterans Service Officers have been trained and certified by the state to understand the extent, meaning and the application of laws that have been passed by the U.S, Congress in the interests of Veterans and their dependents. Their certification will assist you in dealing with the red tape when it comes to getting you your deserved compensation. The CVSO will apply their specialized knowledge in the best way suited to the needs of every individual Veteran or their beneficiary who calls or comes to the office for assistance. They have all the forms and necessary information to assist you in obtaining services, benefits and compensation due to you from the U. S. Department of Veterans Affairs.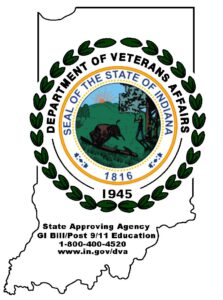 CVSO's are your liaison for all veteran issues.
Marion County Veteran Service Officers – Indiana's largest number of Veterans live in Marion County and they have 4 full time CVSO's. The CVSO's split the county east and west so when contacting their offices, email [email protected] or calling 317-327-8387, let them know if you reside on the east or west side of Marion County. Also include your name, phone number and the topic/issue you wish to discuss.
Hamilton County Veteran Service Officer – Hamilton County has the 4th largest Veteran population in the state and their CVSO's are ready to assist you.
1 Hamilton County Square Suite 179
Noblesville, Indiana 46060
Hamilton County Main CVSO Office number 317-776-9610  M-F 9am-4pm
Fax 317-776-8525
For Transportation from Hamilton County, Indiana to the Richard Roudebush VA Medical Center Indianapolis – We have secured a van here in Hamilton County to transport our local Veterans to and from the Richard Roudebush VA Medical Center. The Veteran must be able to get himself/herself in and out of the van unattended. The coverage for this service is anywhere in Hamilton County, Indiana. To request this shuttle service please try to make the reservation 7 days in advance by calling 317-776-8278………. We are always looking for volunteer drivers so if you are willing to help, please call Richard Roudebush VA Med Ctr Volunteer Services at 317-988-2037.